Looks like that in my move I've traded ten days of the Feast of San Gennaro for the single afternoon, Puerto Rican Day Parade pre-party known as the 116th Street Festival. 116th between Lexington and Second Avenue and a great length of 3rd Avenue were closed off and the whole thing was packed by locals and visitors all united in a celebration of Puerto Rican pride.
What are these folks gathered around? An electronic boxing bag. You'll see more of that later.
He didn't fall. This is a breakdancing action shot.
Hermano Grande is watching
This woman turned up dancing anywhere I went that music was playing.
There was this electronic boxing bag that was a huge hit. Great big line of people paying to give it a wallop and bigger crowd of spectators.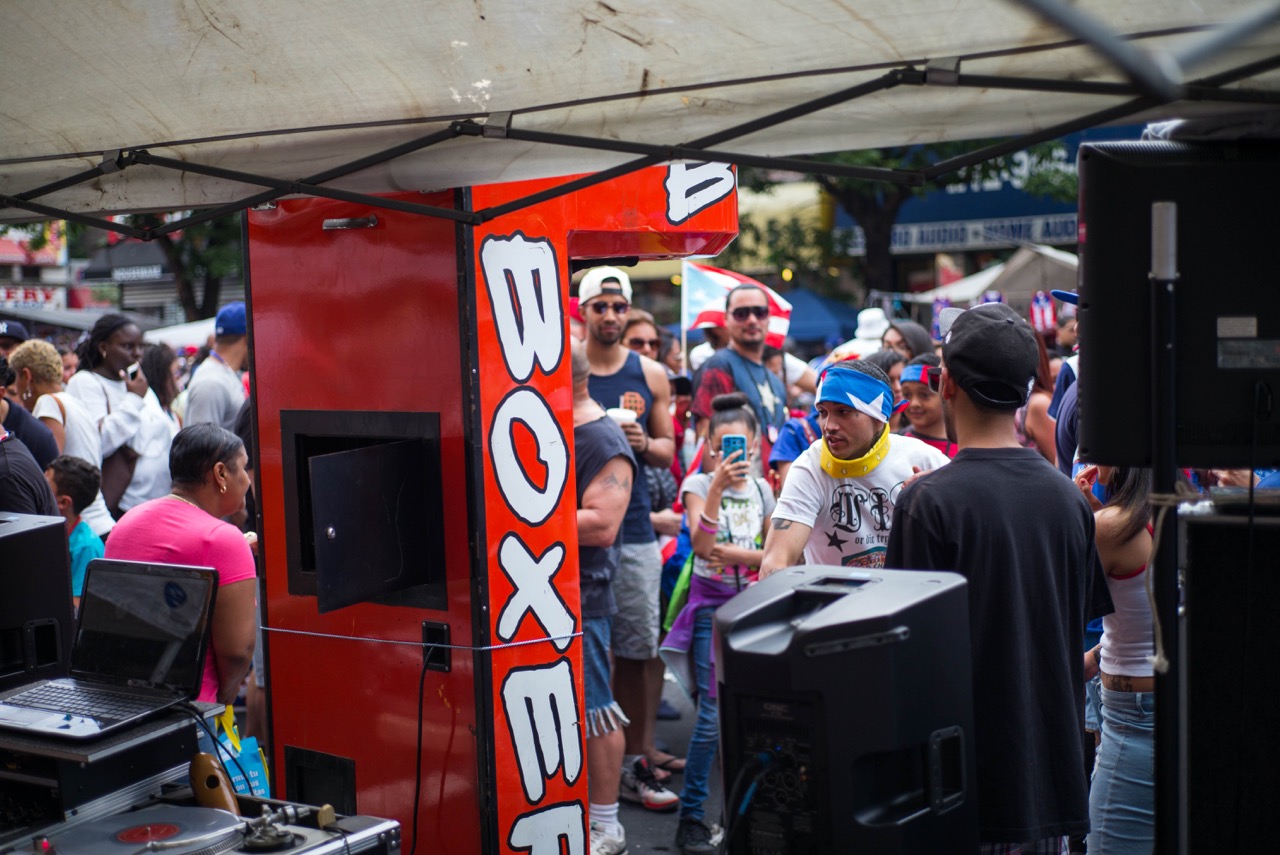 Biggest line at the festival was for a free sample of McDonalds fries, the Cronuts of East Harlem.
Do not worry. There was a Segway guy there.
The festival was full of enterprising entrepreneurs, lots of people selling cold water bottles and sodas out of coolers, but nothing tops the people that remember to bring out their giant snakes.
Bargaining hard over Emoji pillows
Vigilante recruitment programs in effect. Young Guardian Angel outfit not much less embarrassing than my summertime Boy Scout uniform. At least there's not knee high socks with tassels?
Was there a parade? No. But that's no reason not to show up with a float.
Another popular attraction: Cats behind a fence.